Ron Escheté's Custom 7-string 2-5-1
The top is hand-carved, solid flame maple.
The fixtures are hand-made from rosewood.
And that's Ron's standard EMG pickup.
The stain was hand-applied, the finish is nitrocellulose.
Note the fret-wire built in to the tailpiece.
...It's the little things....
The compensated bridge came out really well!
CB says the making of the fixtures is always his favorite part.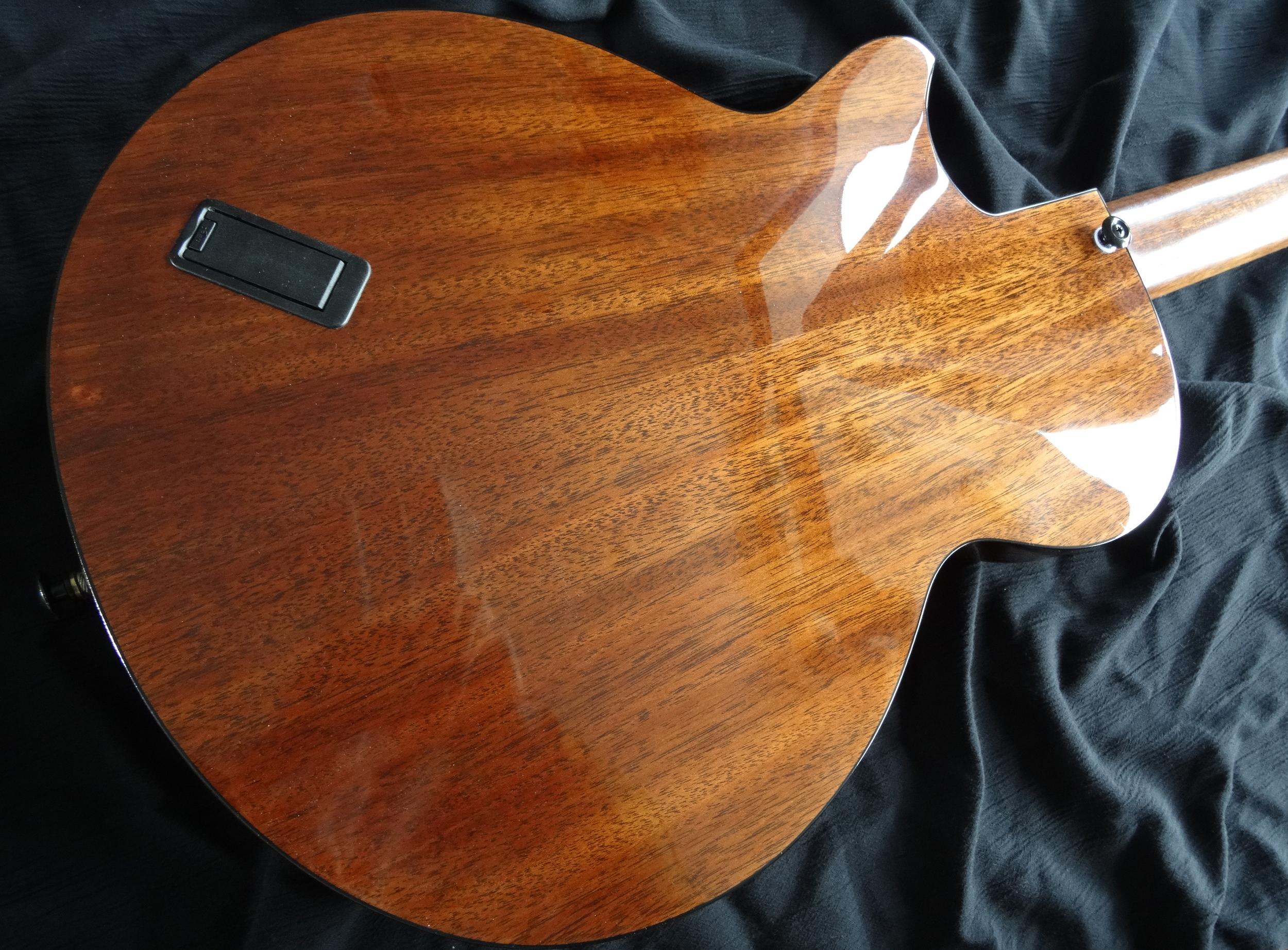 The back & sides are solid mahogany.
Anybody got a spare 9V battery??
Those Sperzel tuners are so precise!
And made here in the good ol' USofA.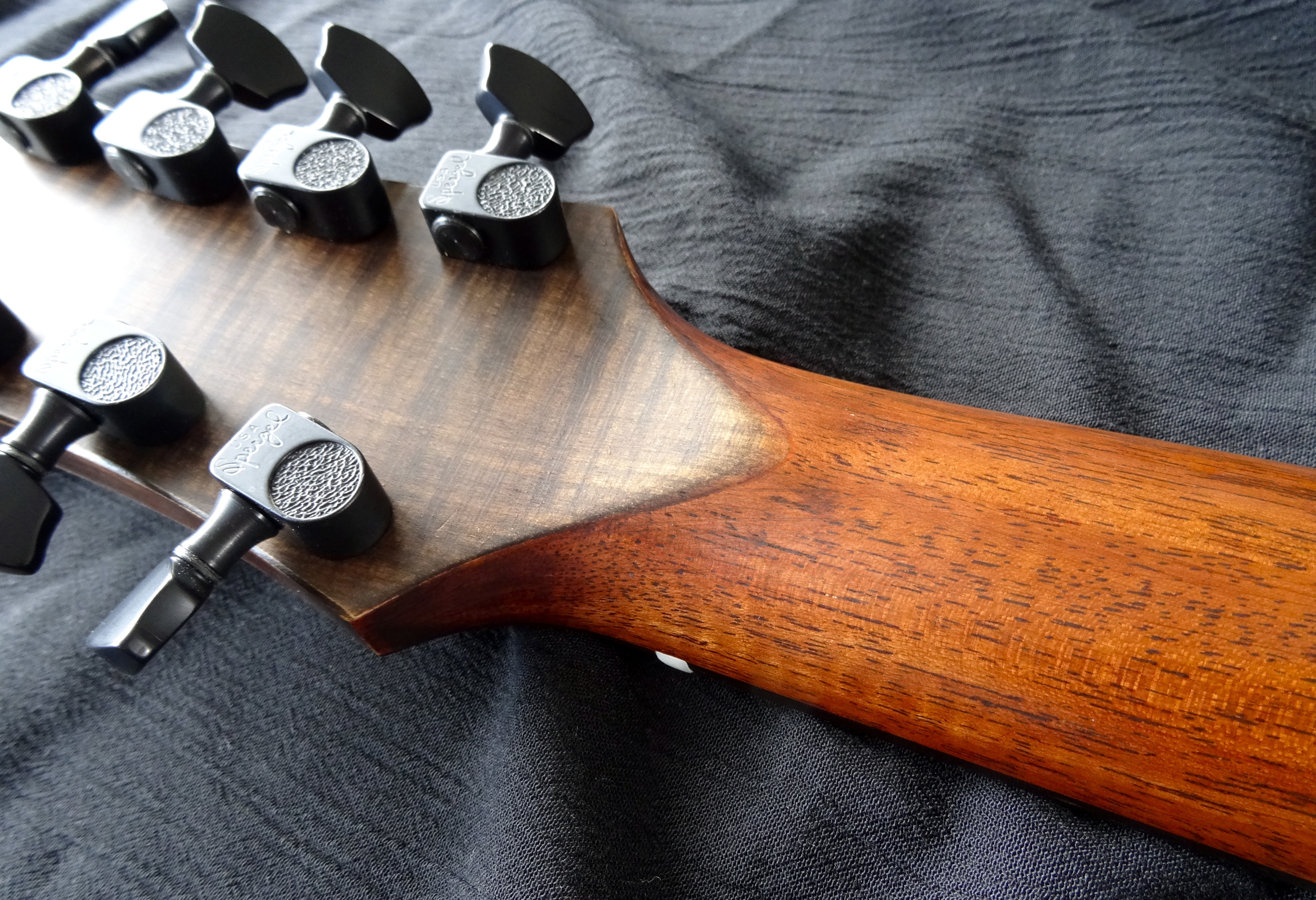 The mahogany neck has this great little bit of flame to it.
The finish is hand-applied oil. Smooooth......
the new CB Hill logo meets Ron's "diving dove."
Flying down from Heaven to grace us with his presence.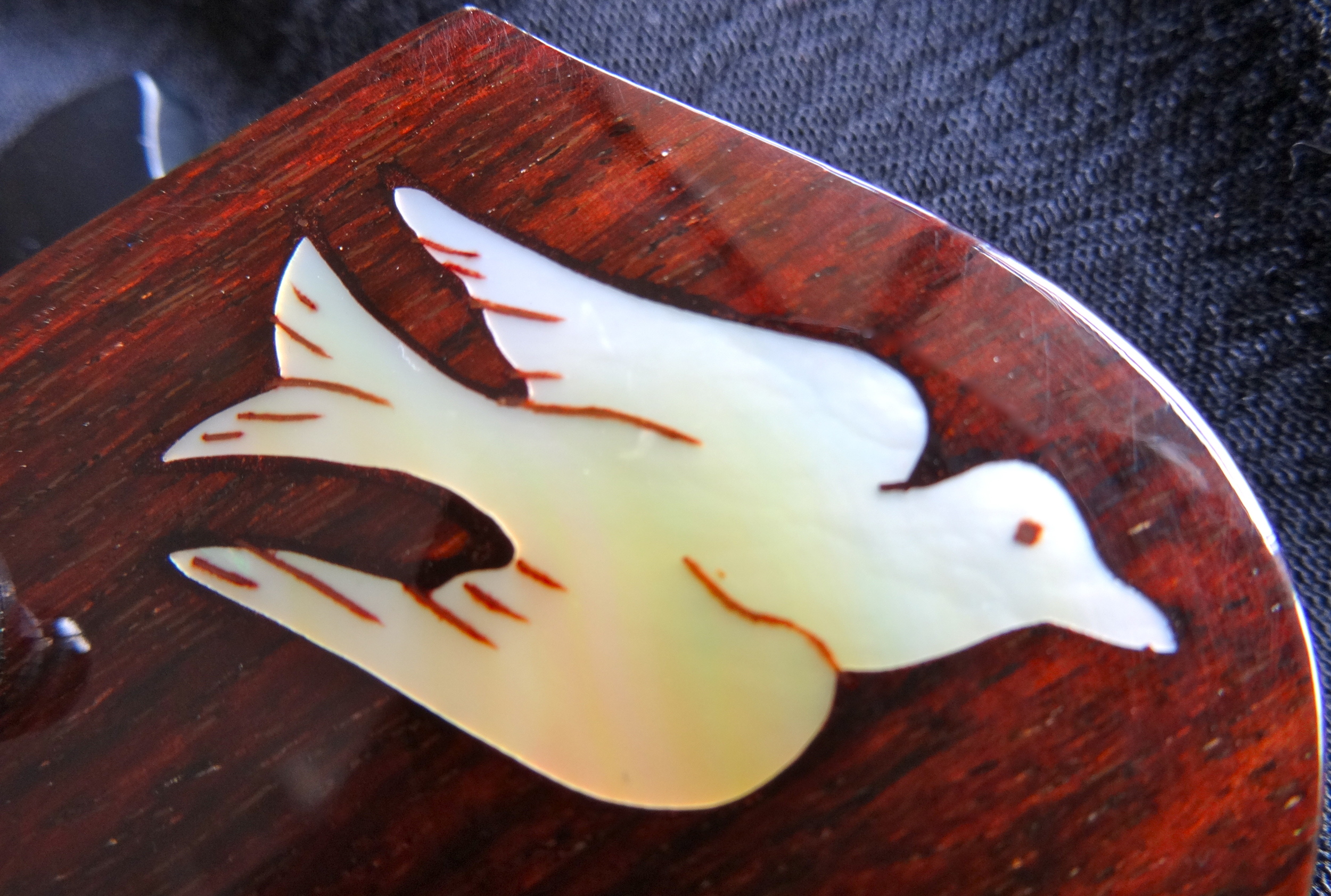 A close-up of the dove inlay that Ron wanted.
Ron's is the first guitar to get the brand-new CB Hill logo on it.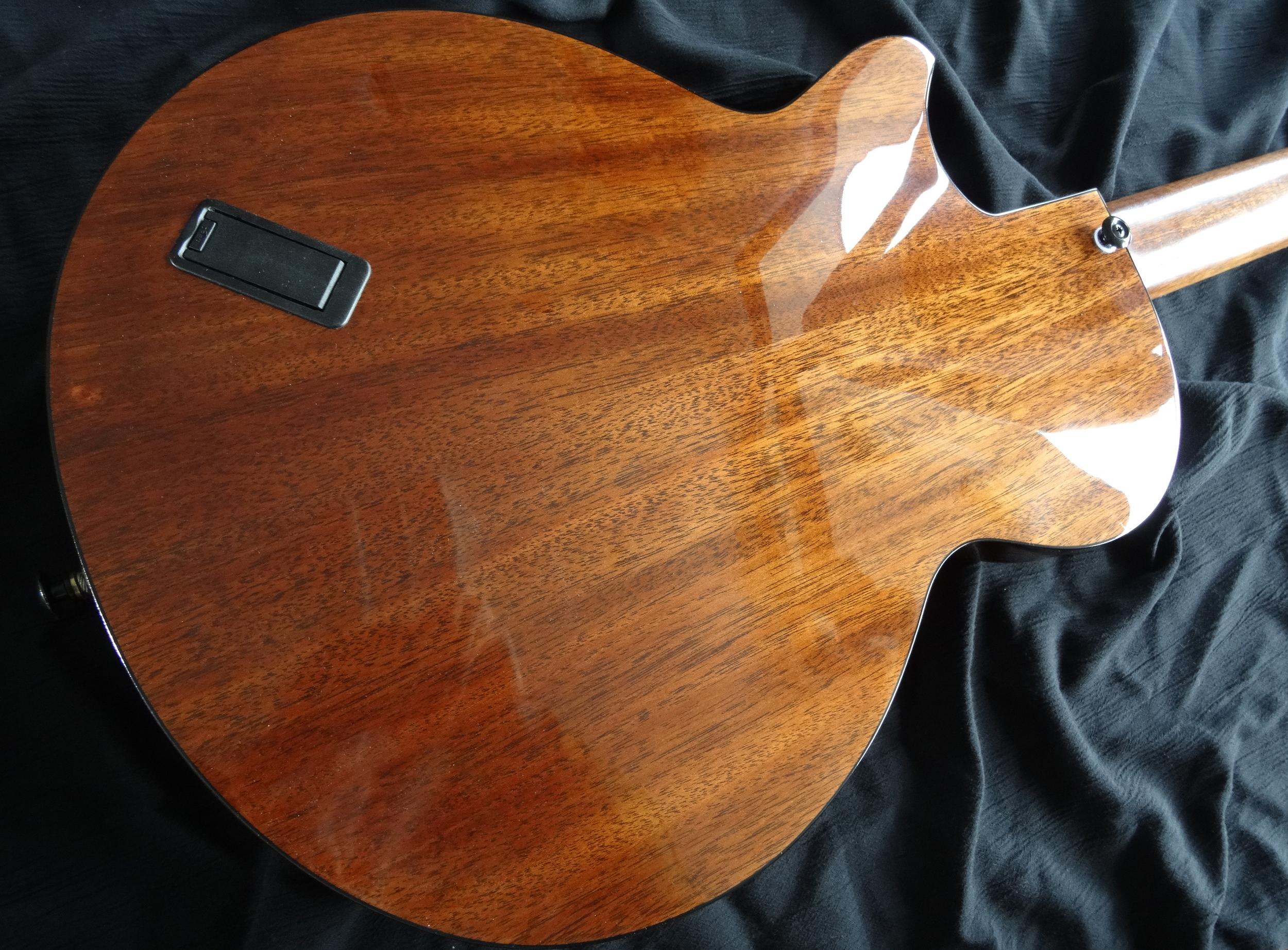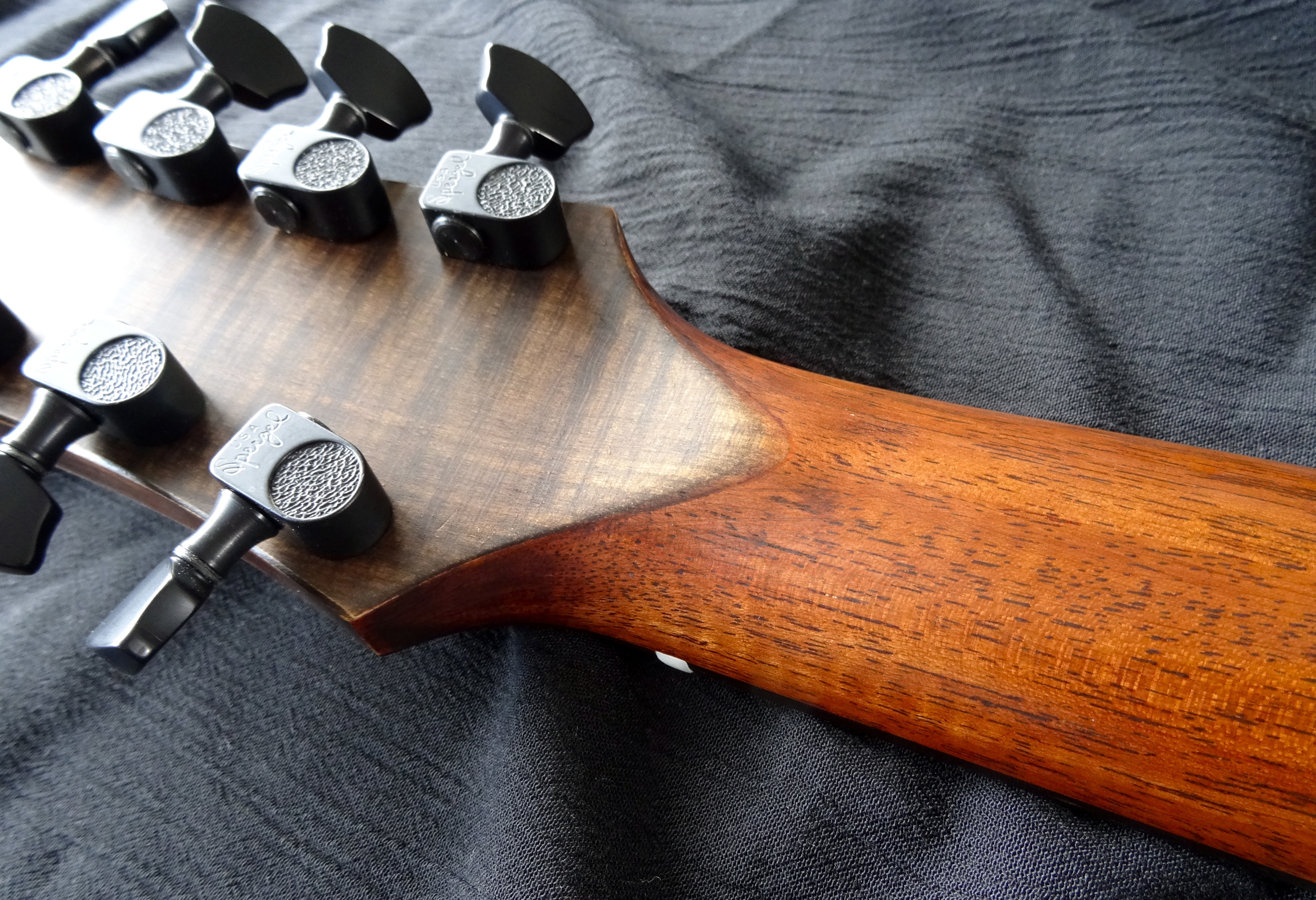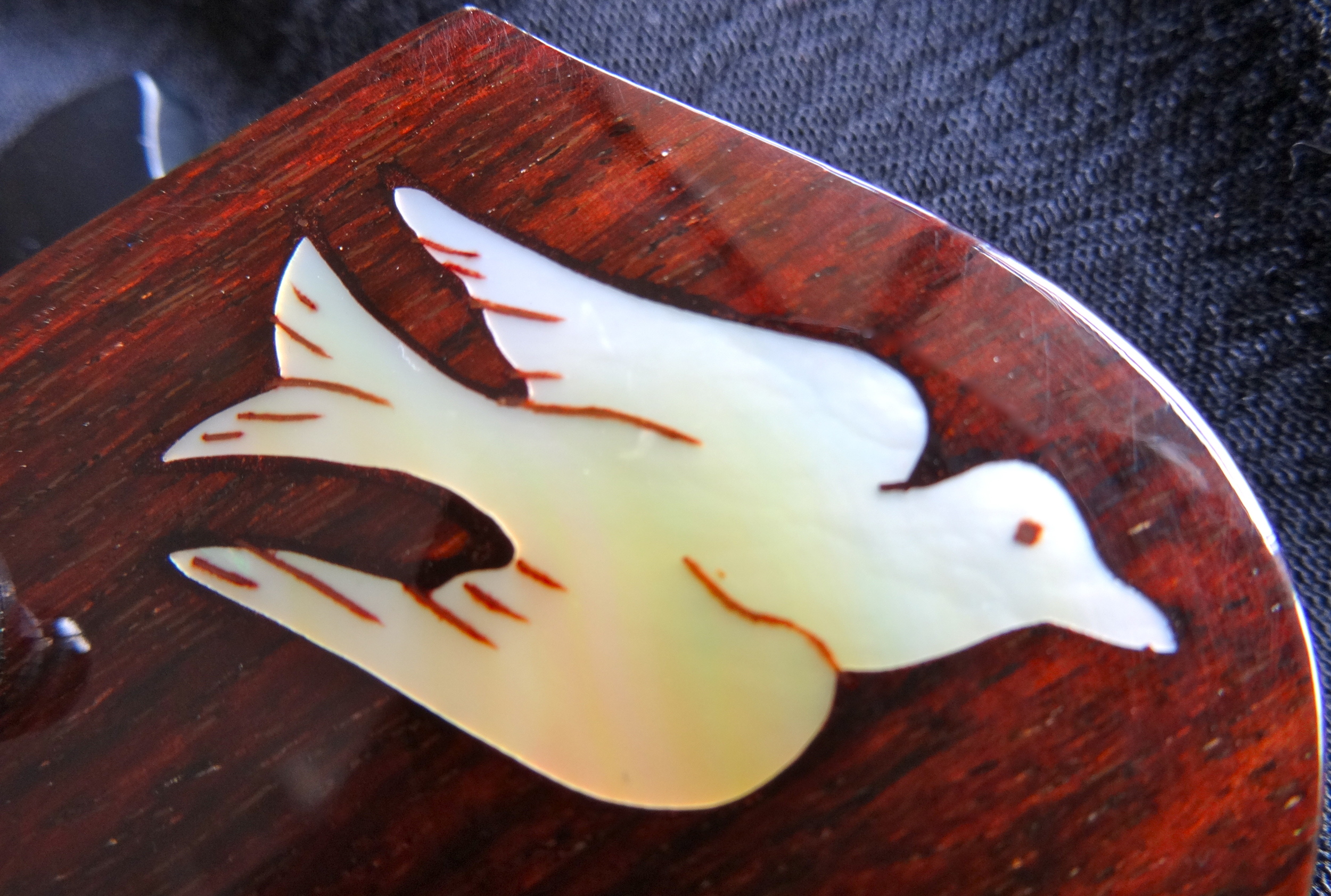 This custom 2-5-1 was inspired by Ron Escheté's
It's an all-maple 7-string with rosewood appointments
and a dark finish that was hard to photograph!
A pair of Seymour Duncan humbuckers flanked by a free-form pickguard
The pickup surrounds are handmade by CB
they're maple, stained to match the top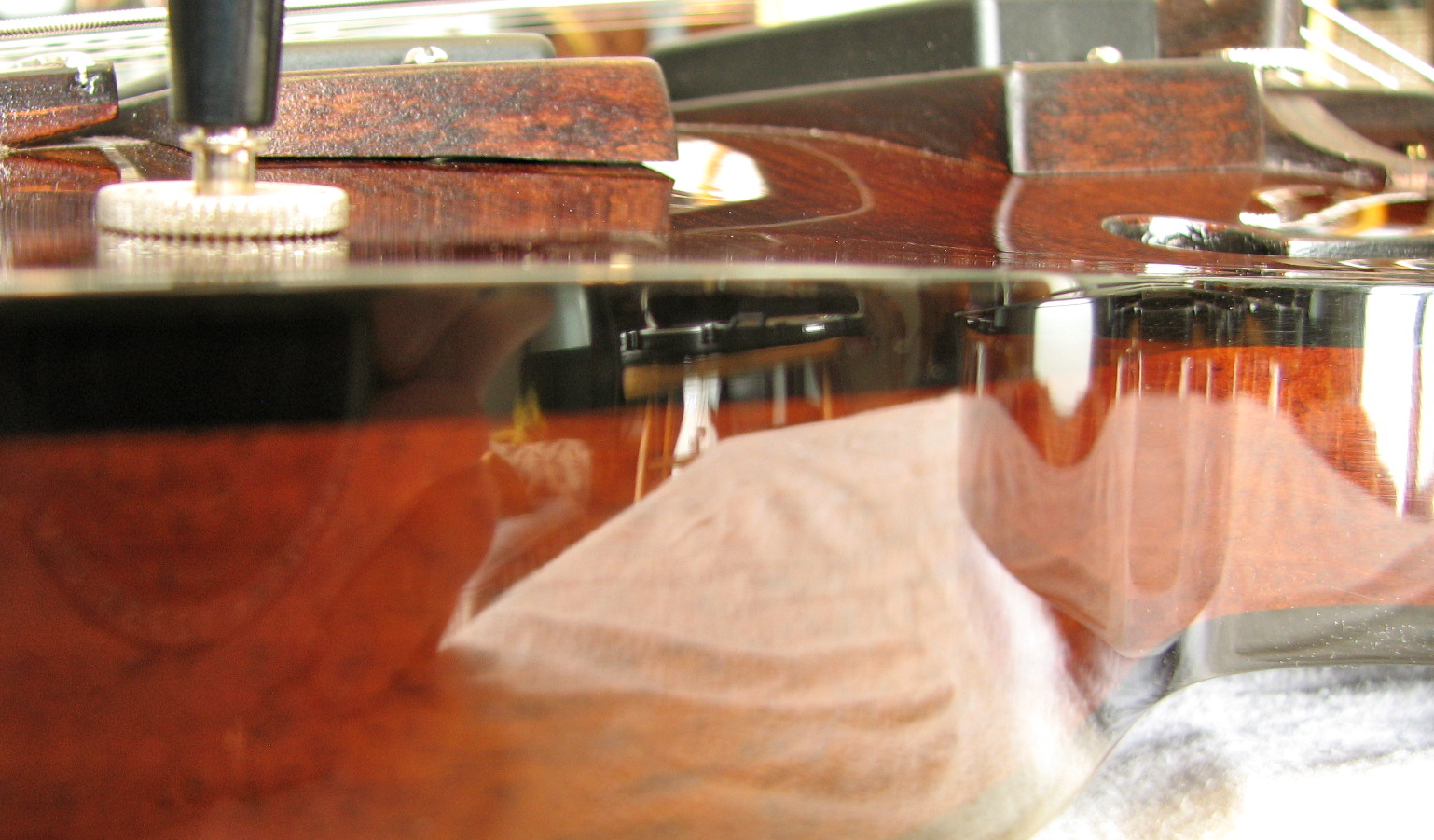 The back and top are hand-carved
Mmm... rosewood and mother-of-pearl...
The custom Scorpio inlay was requested by the customer
we think it came out pretty great!