#001, this is the first CB Hill archtop. Affectionately known as "Big Blue"
The hand-carved top is solid Engleman Spruce
Back and sides are Big Leaf Maple
Check out that fabulous bird's eye!
Built in 1996, this guitar had a pickup and pickguard which have both been removed.
But it's none the worse for wear!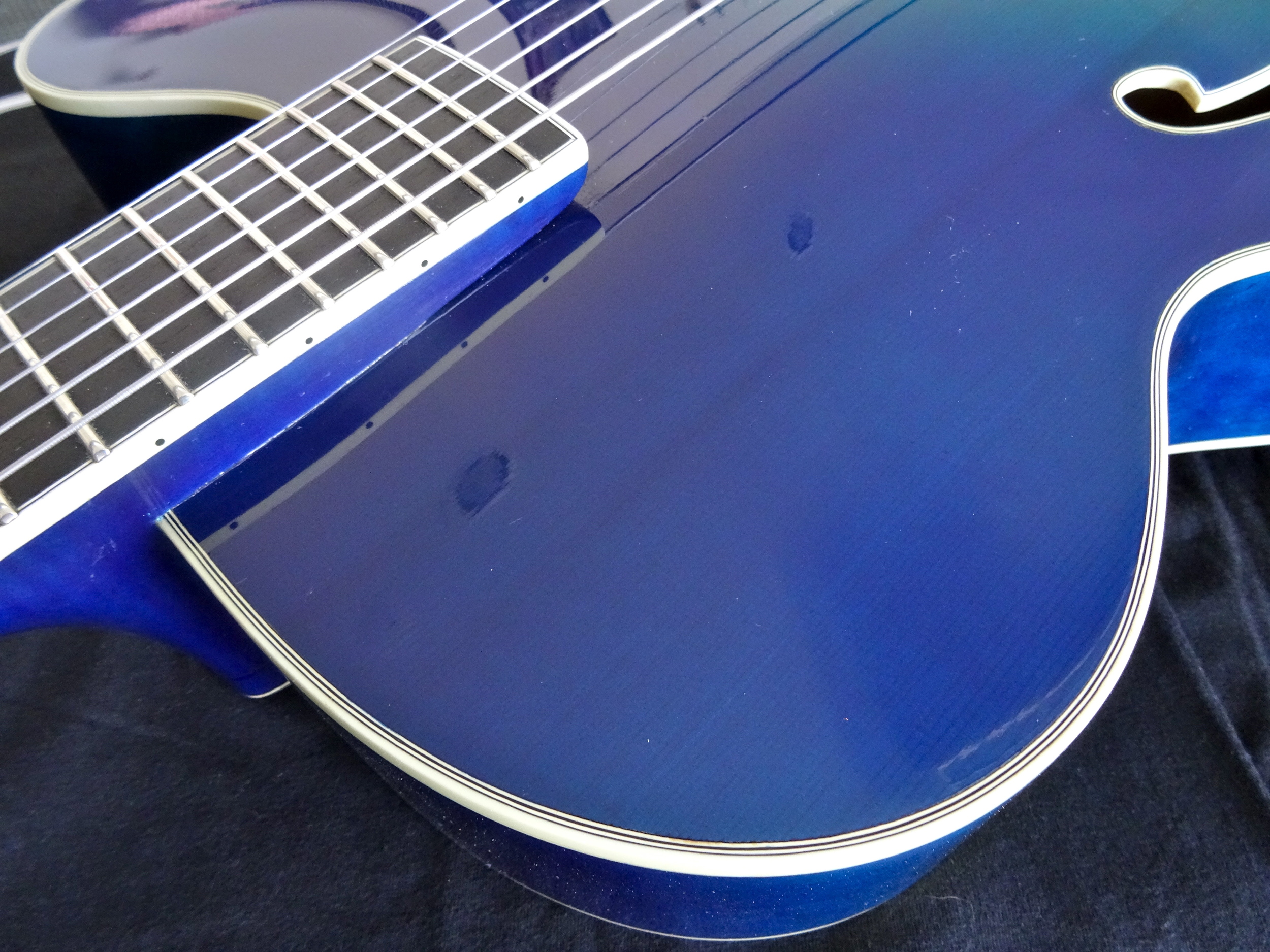 The finish still has a ton of depth and sheen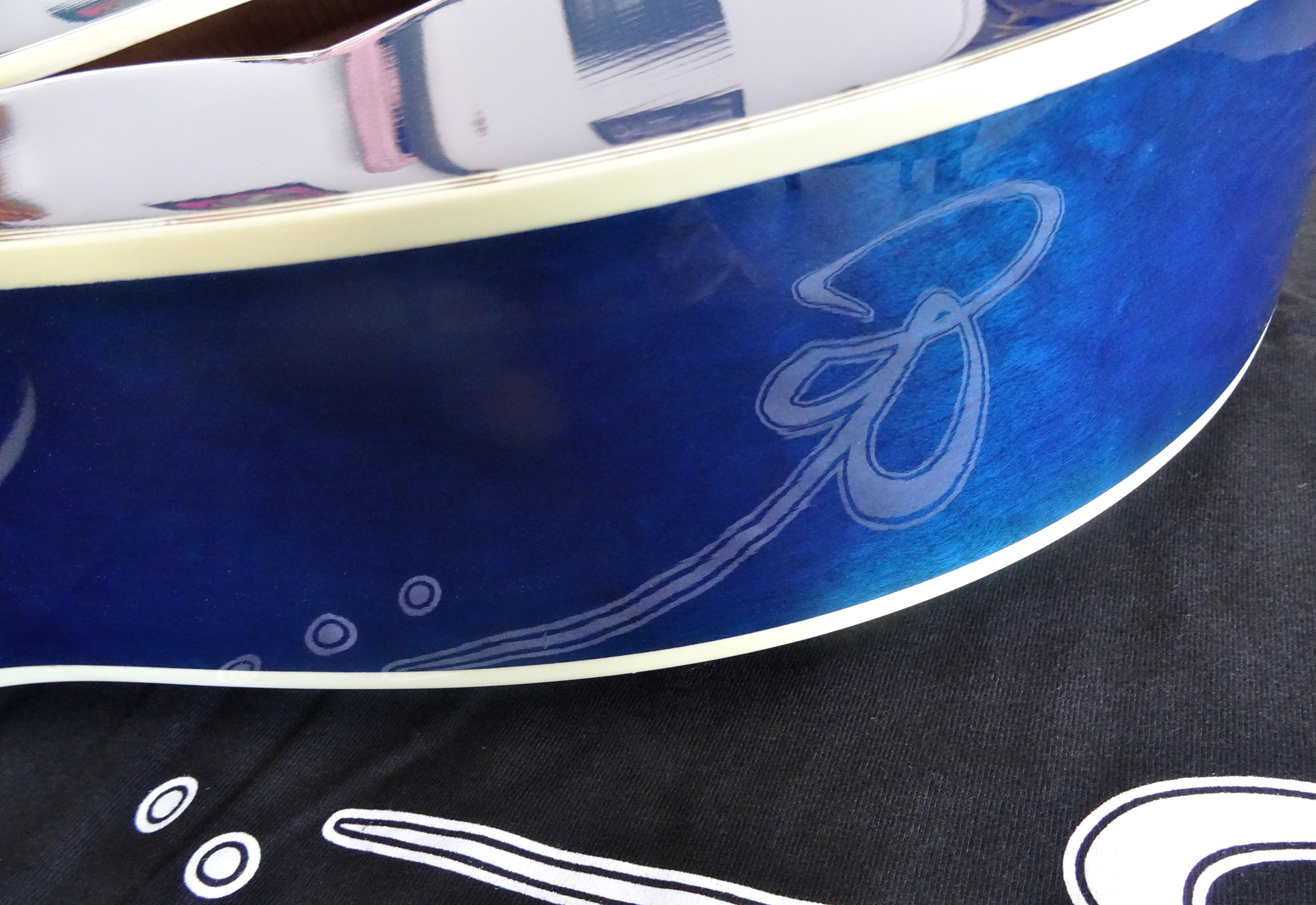 Rich hues and shine, shine, shine!
The three-piece laminated neck really shows off CB's outstanding craftsmanship
The Grover Imperial tuners are still smooth and stable